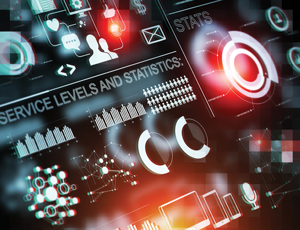 1. Previewing NEC 2017 changes
The current version of NFPA 70: National Electrical Code (NEC) is the 2014 edition. Though this version has not been adopted in all jurisdictions, this article reviews a project that is being designed to meet the 2014 code. A few key updates to the NEC in 2017 and their potential impacts to future designs are also highlighted.
2. Calculating economics of HVAC systems
Codes and standards, equipment efficiencies, energy modeling, commissioning, energy-conservation incentive programs, and lifecycle cost analysis all play into determining the economics of HVAC systems. Included are key aspects a mechanical engineer may need to consider when specifying HVAC systems into new or existing buildings, with a focus on the economic analysis provided to the client.
3. Assessing replacement of electrical systems
Replacement of electrical systems is a study of economics and risk. Factors including age, safety, reliability, efficiency, and energy costs must be weighed in conjunction with replacement costs and liability risk to formulate and prioritize upgrade plans. A comprehensive cost-benefit analysis study for each electrical subsystem will allow facilities to plan short-term and long-term expenditures for maintenance and upgrade programs for prudent facility reinvestments, replacements, and growth.
4. Understanding the fan-efficiency rules
Fan efficiency is critical in HVAC and process air systems. The new proposed Department of Energy standard will drive changes in how engineers design air systems to minimize fan energy.
5. Why engineers should use a whole-system approach for design and construction
Using a whole-system approach to specifying equipment can lead to many benefits, such as improving the building's energy efficiency.
http://www.csemag.com/single-article/top-5-consulting-specifying-engineer-articles-december-26-january-1-nec-2017-changes-economics-of-hvac-systems-assessing-replacement-electrical-systems-more/4d49e5cdddc725c699cb00be910105b3.html
https://fxbinc.com/wp-content/uploads/2016/10/big-data.png
230
300
Marketing
http://fxbinc.com/wp-content/uploads/2017/08/FXBLogo-01-300x138.png
Marketing
2017-01-04 18:02:00
2017-01-04 18:02:00
MEP Engineering News Recap