MISSION CRITICAL
CREATING EXCEPTIONAL ENVIRONMENTS.
With over 50 years experience in understanding there is no single point of failure. Mission critical design is at the core of our practice. FXB Engineering provides integrated planning, architecture, engineering, and project management for information technology facilities. Our intimate experience with facilities reliability allows us to carefully select systems and components that optimize the power of cooling with energy efficient components while providing multiple levels of availability in the same space. FXB's engineering team integrates rack-and-server solutions into our facilities' infrastructure to optimize new highly efficient IT with closely coupled cooling and power delivery schemes to minimize the demand for power, space, and cooling.
Past project experience ranges from 500 square foot data centers to 150,000 square foot collocation facilities. We have provided engineering services for mission critical facilities in markets such as utilities and communications, data processing, shared collocation, financial institutions, medical institutions and large commercial facilities.
Facility types include:
• Data Centers
• Collation Facilities
• Server Rooms/IT Rooms
• Network Operation Centers (NOC)
• Switch Sites
What we do:
• Feasibility Studies
• End of Life Studies
• Mission Critical Assessments
• New Construction
• Expansions/Renovations/Enhancements
• Generator/UPS Replacements
• Plant Replacements/Central Cooling
• Short circuit/Coordination /Arc Flash Studies
Critical Power Systems Upgrade Purpose: To replace end of life…
https://fxbinc.com/wp-content/uploads/2015/09/broadcasting.jpg
217
329
Marketing
http://fxbinc.com/wp-content/uploads/2017/08/FXBLogo-01-300x138.png
Marketing
2015-09-06 21:44:46
2015-09-15 11:57:52
LARGE BROADCASTING COMPANY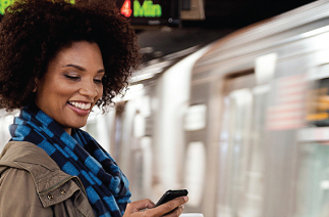 Client: Base Station Hotels, Transit Wireless, Manhattan, NY Purpose:…
https://fxbinc.com/wp-content/uploads/2015/09/transitwireless.jpg
217
329
Marketing
http://fxbinc.com/wp-content/uploads/2017/08/FXBLogo-01-300x138.png
Marketing
2012-04-06 22:12:51
2015-09-15 12:09:35
BASE STATION HOTEL, TRANSIT WIRELESS
MISSION CRITICAL PROJECTS
1515 Arch Street
Abington Memorial
Access Group
Actelion
AEGON Data Center
Agile Princeton Data Site
Alpha Systems
Ameri Health
AmerisourceBergen
Animas
ARI Fleet
Asplundh Tree
BigChalk.com
Bryn Mawr Rehab
Catholic Health Initiative
CBHNP- Perform Care
Chester County Intermediate Unit
Church & Dwight
Commerce Data Center
Confidential Broadcasting Company
Confidential Telecommunications Co.
Crump Life Insurance
CSL Behring
Cyber
Delaware River Port Authority
Devereux
Eagle National Bank
Eclipsys Corp.
Electronics Boutique
Endo Pharmaceutical
Ephrata Medical Center
Executive Health Resources
Exel Supply Chain
Folica
Fortress Mission Critical Data Center
Friedman, Billings, Ramsey Group
Geneva
GHR Data Center
Global Communications Company
Goddard Schools
H.E. Williams
Harron Communications
HCL Data Center
HUP
IAS Bio Building
ICT Group
IPR International
Keystone Mercy Data Center
Longwood Gardens
Main Line Health
Marlin Leasing
MARS Data Center
McCloud USA
McKesson
Merrill Lynch
Metromedia Fiber Network
Network Plus
Network Solutions
NFL Films
Nipro Glass
Nutri Systems
PAB 911 Call Center
Parx Casino
Penn Mutual Life Insurance
PHEAA
Philadelphia 911
Philadelphia Police Administration Data Center
Philadelphia, City Hall
Princeton Datasite
Qwest Diagnostics
Reading Hospital
Renaissance Technologies
SE Global
Select Medical
St. Joseph's University
State Street Data Center
Steel Orca
StoneMor
TD Bank
TEK-Park
The Hartford
Thomson Reuters
Toll Brothers
Transit Wireless
TriTech Printing
University of Pennsylvania Health Systems
Upper Main Line Health Center
Users
Verisign Inc.
Vertex
Vertical Screen
Villanova University
Vishay Inter Technology Inc.
XO Communications